Window Replacement Sumter SC
Special Offer: $349 per Window, Any Size! Ending Soon!
Our Comprehensive Window Replacement Solutions for Sumter SC
Every home in Sumter, SC, has its unique charm, and at Sumter Window Replacement, we recognize that. Offering a range of solutions tailored to fit every need, our team ensures that every window we replace fits perfectly and complements your home's distinct character.
Awning windows are hinged at the top, allowing them to open outwards and create a protective awning. At Sumter Window Replacement, we seamlessly integrate new awning windows replacement to promote better ventilation, especially during rain, without letting any water inside.
Bay windows protrude outward from the main walls, granting a panoramic view and letting in ample light. Our skilled window replacement team ensures that your bay windows are replaced perfectly, amplifying space and brightness in your Sumter SC home.
Bow windows, similar to bay windows, form a curved structure. They add a touch of elegance to any space. Our expert replacement of bow windows and skilled team guarantees enhanced curb appeal and a broader view of the beautiful Sumter outdoors.
Casement windows swing out sideways, operated by a turn crank. Our casement window replacement ensures you get maximum ventilation combined with a sleek design that complements the aesthetic of modern Sumter SC homes.
Double-hung windows have two operational sashes, moving up and down. When replacing these windows, our window replacement team ensures that homeowners in Sumter enjoy easier cleaning and increased airflow, adding a touch of convenience to beauty.
Energy-efficient windows reduce energy bills by minimizing heat transfer. Our expert window replacement team in Sumter specializes in installing these windows, ensuring homes stay cooler in summer and warmer in winter without escalating energy costs.
Picture windows, large and inoperable, offer unobstructed views. At Sumter Window Replacement, our window replacement team perfectly replaced these windows to provide a clear view of Sumter's beauty, all while ensuring energy efficiency.
Slider windows slide horizontally, offering easy operation. Our replacement services and expert service professionals ensure that these windows function smoothly and enhance the modern look of Sumter SC homes.
Vinyl windows are known for their durability and low maintenance. Our window replacement team makes sure Sumter residents enjoy these benefits for years, offering flawless vinyl window replacements resistant to rust and corrosion.
Hurricane windows are built to withstand strong winds and flying debris. For Sumter homes, our replacement services mean added protection against storms and potential damages, ensuring peace of mind during turbulent times.
Impact windows are designed to shatter without breaking apart. In Sumter, where safety is a priority, our impeccable replacement of impact windows ensures homes are protected from potential break-ins and severe weather conditions.
Upgrade Your Home: Other Essential Window Services We Offer in Sumter, SC
At Sumter Window Replacement, we pride ourselves on offering more than just window replacements. Our array of essential services is designed to meet the varied needs of our residential and commercial clients in Sumter, SC, providing essential and high-quality solutions. Each of our services is delivered with unparalleled professionalism and expertise, guaranteeing satisfaction and peace of mind.
Sumter Window Repair
Whether it's a small crack or a broken pane, we understand the urgency of window repairs. Our Sumter window replacement team is adept at swiftly and efficiently repairing windows, restoring security and comfort to your home or business. Entrust your window repair needs to our skilled professionals and witness impeccable results.
Replacement Window Maintenance
Regular maintenance is crucial for the longevity of your replacement windows. Our meticulous window replacement provides thorough check-ups and maintenance services, spotting potential issues before they escalate and ensuring your windows remain in prime condition.
Replacement Window Tinting
Enhance your privacy and reduce glare with our premium window tinting services. Our expert team is skilled in applying tints with precision, adding an extra layer of protection and sophistication to your spaces.
Emergency Window Replacement Services
Our emergency window replacement services are a lifesaver in times of sudden and unexpected window damage. Our local pros are available around the clock, ensuring a rapid response and immediate solutions to secure your property.
Weatherproofing Your Replacement Windows
In the ever-changing Sumter, SC climate, weatherproofing your windows is essential. Our services include sealing gaps and insulating windows, ensuring optimal temperature regulation and energy efficiency, and saving you on energy costs.
Energy Efficiency Audits in Sumter
Our comprehensive energy efficiency audits are designed to identify areas of improvement in your property. We provide actionable insights and solutions, enhancing your property's energy conservation and reducing your environmental footprint.
Window Hardware Replacement
Our window hardware replacement services ensure the seamless functionality of your windows. Whether it's a faulty lock or a worn-out handle, our Sumter window replacement team can replace any hardware component with precision and care.
Custom Replacement Windows
Realize your vision with our custom replacement windows. Our Sumter window replacement service offers tailored solutions that reflect your style and preferences, crafted with the highest quality materials and expert craftsmanship.
Soundproofing Your Replacement Windows
Enjoy tranquility with our soundproofing services. Whether it's traffic noise or bustling street sounds, our innovative solutions significantly reduce noise intrusion, creating a quieter, more comfortable living or working environment.
Screen Window Replacement
Our screen window replacement services are designed to keep insects out while letting the fresh air in. Our durable screens are a perfect addition to any window, combining functionality with aesthetic appeal for your Sumter window replacement project.
Replacement Windows with UV Protection
Shield your interiors from harmful UV rays with our Sumter replacement windows featuring UV protection. They protect your furnishings from fading and contribute to a healthier indoor environment.
Window Sash Replacement
A faulty sash can compromise the security and efficiency of your window. The expert team in our Sumter window replacement specializes in window sash replacements, ensuring your windows are secure, functional, and aesthetically pleasing.
Upgrade Your Comfort with Our Energy-Efficient Replacement Windows in Sumter, SC
We understand the importance of having the right window installation method for every unique project. Our diverse installation methods ensure optimal functionality and aesthetics, matching your specific needs and preferences. Here's a glimpse of the different methods our expert installers leverage to enhance your spaces in Sumter, SC.
Embarking on your Sumter window replacement project, consider our Low-E glass replacement windows. Low-E, or low emissivity, windows have a special coating that reflects infrared light, keeping your space cooler in the summer and warmer in the winter. Our Sumter team is proficient at installing these windows. We make sure you experience enhanced comfort and reduced energy bills. Trust us to help you make a choice that is energy-efficient and eco-friendly.
Our argon gas-filled replacement windows are a prime choice for those seeking superior insulation in their Sumter window replacement project. These windows are filled with argon gas between panes, reducing heat exchange and offering excellent thermal insulation. Our proficient team is well-versed in installing these advanced windows, promising you a warmer, quieter, and more energy-efficient home, making them a wise investment for your property in Sumter.
Triple-pane replacement windows are the epitome of energy efficiency and noise reduction. Featuring three layers of glass and gas fillings, they dramatically improve the thermal performance of your space. Our experienced window replacement Sumter team perfectly installs these windows. We make sure of optimal energy savings and comfort. Let us guide you through enhancing your living experience with this superior window technology.
Choosing our Energy Star-certified replacement windows means you're opting for a higher standard of energy efficiency and environmental conservation. These windows meet strict criteria set by the U.S. Environmental Protection Agency. Rely on our knowledgeable team to expertly install these certified windows, contributing to a greener planet and lower energy costs. We're here to assist you in making informed decisions about your Sumter window replacement project that aligns with your sustainability goals and comfort needs.
Enjoy Premium Quality: Our Replacement Window Materials in Sumter, SC
The Benefits of Our Sumter Window Replacement
Upgrading your windows is more than just a cosmetic change; it's a reinvestment in your home. By opting for our professional window replacement, you can enhance your property's energy efficiency, improve security, and elevate its aesthetic appeal, all while ensuring longevity and performance.
Enhanced Energy Efficiency
New windows are designed to seal your home effectively. For Sumter, SC residents, this means a cooler home during hot summers and a warm, cozy space in winters, reducing the strain on heating and cooling systems and cutting down energy bills.
A home upgrade often leads to increased property valuation. By replacing old windows with modern ones, homeowners in Sumter can enjoy a significant boost in their property's market worth, making it a wise investment for the future.
Improved Safety and Security
Modern window replacements come with advanced locking systems, ensuring an added layer of protection. In Sumter, SC, where safety is paramount, this feature provides homeowners with peace of mind, knowing their home is fortified against potential break-ins.
Sumter's bustling life is charming, but everyone enjoys a quiet home. Upgraded windows offer improved insulation against outside noise, ensuring serene interiors irrespective of the external hustle and bustle.
A window replacement can transform the look of your Sumter SC home. With a variety of styles and finishes available, new windows can give your residence a fresh, modern appearance that stands out in the neighborhood.
The latest windows are stylish and crafted to require minimal maintenance. Sumter homeowners can benefit from designs that resist rust, fading, and corrosion, meaning fewer chores and more leisure time.
In sunny Sumter, SC, protecting interiors from the sun's UV rays is essential. Modern window replacements come with UV-resistant coatings, safeguarding your furniture, carpets, and drapes from potential sun damage.
The joy of effortlessly opening and closing a window is underrated. Our windows, designed with user experience in mind, promise fluid operation, ensuring ease of use for every family member, regardless of age.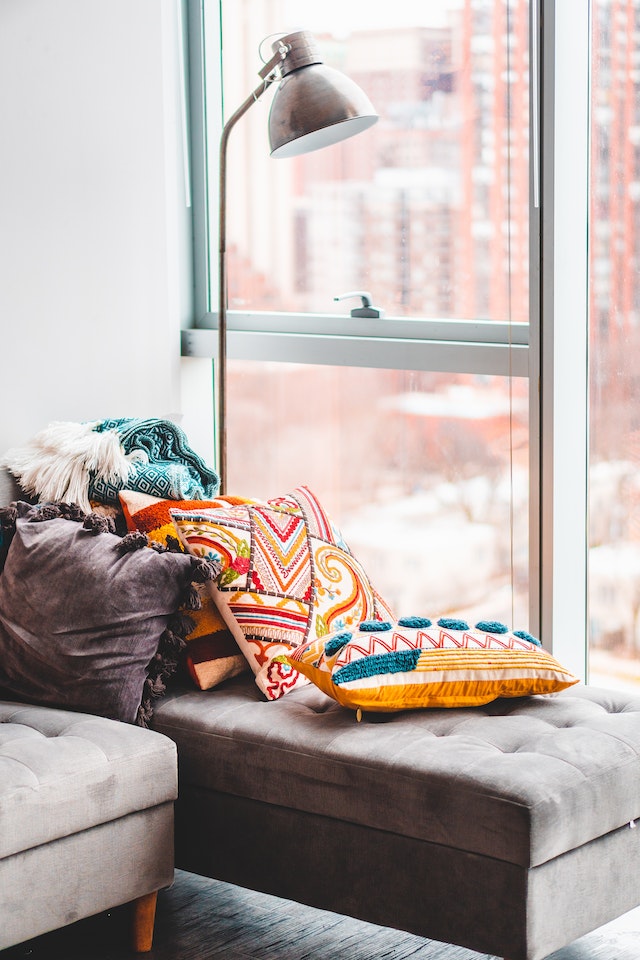 Sumter Window Replacement
At Sumter Window Replacement, our roots run deep in Sumter, SC. As a locally operated business, we take immense pride in serving our community, crafting spaces that reflect its warmth and charm. We've established ourselves as a beacon of trust and quality in the window replacement and window installation industry, built on years of hands-on experience and a genuine commitment to excellence. Our neighbors in Sumter know that when they come to us, they're not just getting service but becoming a part of our ever-growing family.
Our reputation is built on the premium quality windows we offer. Each pane and frame is meticulously selected, ensuring they stand the test of time, weather, and wear. But beyond the product, our dedicated team, with unparalleled expertise and passion, has cemented our name as the go-to for window replacements in Sumter. 
Why Choose Sumter Window Replacement?
✔ Quality That Speaks: At Sumter Window Replacement, we never compromise on quality. Each replacement window we install is crafted with precision, ensuring durability and peak performance. Trust us to give your Sumter SC home and commercial space the upgrade it deserves.
✔ Seasoned Experts: Our team is our strength. With years of hands-on experience in Sumter SC, our trained professionals approach every project with unmatched expertise, ensuring seamless window replacements every time.
✔ Exceptional Customer Service: Your comfort is paramount to us. From the initial consultation to the final installation, our team is with you at every step, addressing concerns and ensuring a smooth, hassle-free experience.
✔ Transparent Processes: No hidden fees, no surprise costs. With Sumter Window Replacement, you're always in the know, ensuring trust and confidence in every project we undertake. We provide free estimates for all our comprehensive window replacement services.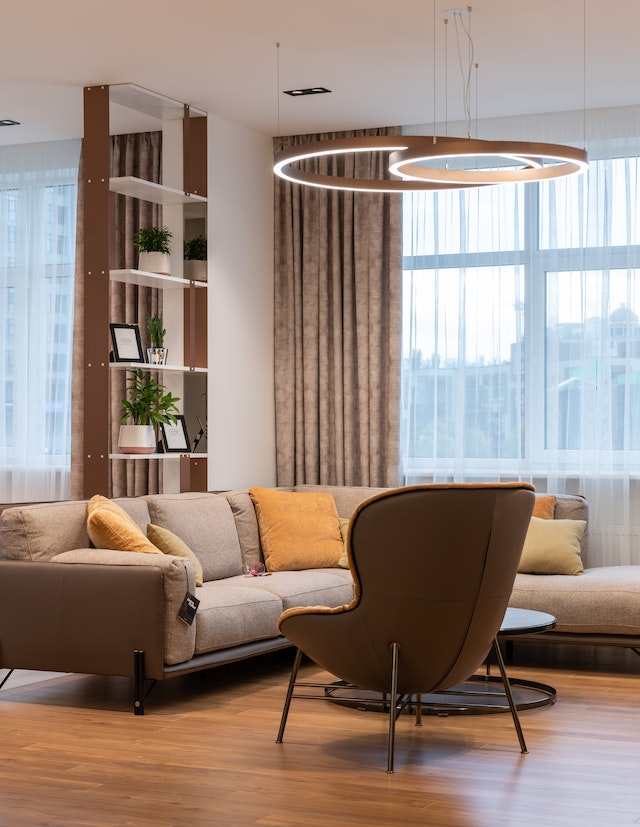 We Proudly Serve Sumter SC, and Its Surrounding Areas in South Carolina
Rooted firmly in the heart of Sumter, SC, we've extended our expert window replacement services to every corner of our vibrant community. Whether you're nestled downtown or on the outskirts, our team reaches you.
We serve the following locations:
Dentsville, SC

Forest Acres, SC

Florence, SC

Columbia, SC

Orangeburg, SC

Cayce, SC

West Columbia, SC

Irmo, SC

Lexington, SC

Lancaster, SC

Bennettsville, SC

Summerville, SC

Ladson, SC

Goose Creek, SC

Hanahan, SC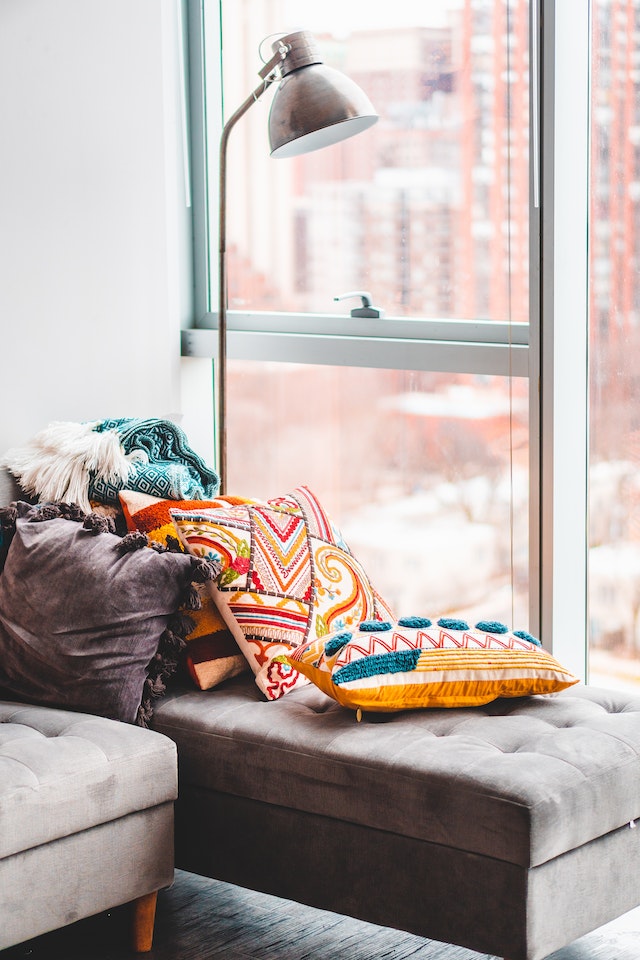 Frequently Asked Questions About Sumter Window Installation
Window replacement can seem daunting, but we're here to simplify it. From understanding the right time to replace your windows to gauging the benefits, our FAQ section addresses your pressing queries, making the decision-making process transparent and informed.
Hearing from those who've walked the journey with us speaks volumes. Dive into real stories from Sumter locals who've experienced our window replacement service firsthand. Their testimonials shine a light on our dedication to excellence and our unwavering commitment to the community.
Last month, Sumter Window Replacement changed out the old bay windows in my home. I was stunned by the transformation. The team was professional and worked with such care, ensuring every detail was perfect. My home feels so much cozier now, and the new windows have truly modernized its look.
We recently had our double-hung windows replaced by the Sumter team. The process was smooth from start to finish. The crew was on time, respectful of our space, and left everything clean. It's evident that quality and customer satisfaction are their top priorities. I highly recommend their service!
Our office in Sumter, SC, had outdated slider windows that needed a change. Sumter Window Replacement was our first choice, and they did not disappoint. Their expert team ensured minimal disruption to our work environment and installed high-quality vinyl windows that upgraded our building's vibe. Highly recommended for businesses!
As a property manager in Sumter, finding reliable services is crucial. We chose Sumter Window Replacement for the installation of vinyl windows and French doors in one of our commercial properties. The safety and quality they provided were unmatched. Their team's expertise was evident, and they completed the project ahead of schedule, much to our delight.
Your home or business deserves windows that enhance its aesthetics and offer durability and safety. At Sumter Window Replacement, we're committed to transforming your spaces with our top-tier window replacement services. With a keen focus on quality and customer satisfaction, we promise results that stand the test of time.
Reach out to us today for a FREE, no-obligation quote. Let's discuss your specific needs, and we'll guide you through our range of options tailored just for you.